Welcome back for day 3 of the 30 day Challenge.... today is a special post because it includes my fit challenge and WIAW all in one.
Also don't miss your chance at my
Peeled snacks giveaway!
Let's start with today's exercises. If you are just tuning in,
feel free to join in anytime
for the #fitpossible30day :o)
Here is a look back at
DAY 1
and
DAY 2
Jumping Jacks
Make sure to keep your knees soft... your challenge is 50 jumping jacks
Sorry I just thought this was a lot more humorous and fun then putting a picture of myself up... BTW where can I get one of these pink uni-tards? Just asking...
Crunches legs up at 90 degrees
Find a chair, table or just hold your legs up the good ol' fashion way, using your abs, also remember to keep your lower back on the ground at all times... your challenge is 50 crunches
Day three Entries:
1. Tweet: @fitpossible @AlexisNP86 I just completed day 3 of the #fitpossible30day
2.Leave a comment on
Fitpossible
facebook: I just completed my day 3 of the fitpossible 30 day challenge!
3. Leave a comment on this post.
Ok on with the EATS!!!!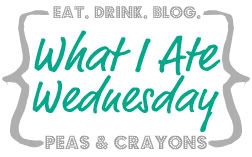 Thank you again to the wonderful Jenn for hosting this awesome party
5:45am: Post Workout Protein Drink
6:15am: Egg White Muffins and Chia Almond Muffins (GF, Vegan... recipe coming soon)
for egg recipe click here...
9:30am: Protein Shake and Apple
11:25am Fiesta Chicken, pepper and Onions with a flax, oat bran, whole wheat pita (just found them this weekend... good find)
1:45pm The last of my Trader Joes Unsweetened dried Pineappple stash :o(
2:30pm Carrots and Hummus
4:00pm Pre Workout #2 Rice Cake with
PB2
5:00pm Post Workout Protien Drink
6:20pm Turkey Burger w/ Spinach, avocado,jalapenos and tomato YUMMM!
It's a little scarey breaking it up like that because it makes me realize how much I actually eat. Sad thing is, that with 2 workouts today (plus my extra challenge exercise) I was hungry ALL DAY... STILL AM
Oh well. I hope you join my 30 day challenge!
What is your favorite exercise to add to your workout for that extra push?
Ciao and still hungry,
Alexis